"How did we do today?" …Then what?
The rate of digital innovation is surfacing new ways to gain deeper knowledge of our customers but also shaping their own expectations. This is true across the spectrum of capturing, analyzing and acting on customer feedback in order to improve and personalize customer experience.
If we take the first two items on that list (capture and analyze customer feedback) we can see how technology is transforming the way brands can do this, and make it a part of their daily interactions with customers; rather than a "nice-to-have" or "it's another department's responsibility". Customer feedback and insight is becoming more natural and intuitive for customers and businesses alike.
Customer feedback collection is more accessible
We are moving away from lengthy, paper-based feedback forms that put the workload squarely with the customer, remember those days sitting completing a multi-page form with pen and paper; a heady mix of tick boxes and big free-text sections to complete. Those forms have transformed themselves into online surveys (Survey Monkey made this a very accessible way of capturing customer feedback; can you believe it is more than 20 years old?). We are now entering a new era since the digitization of forms.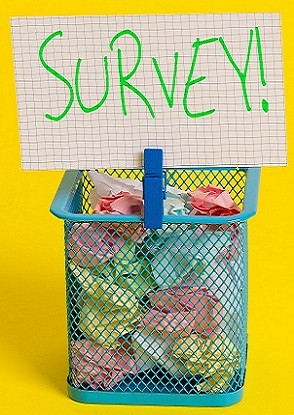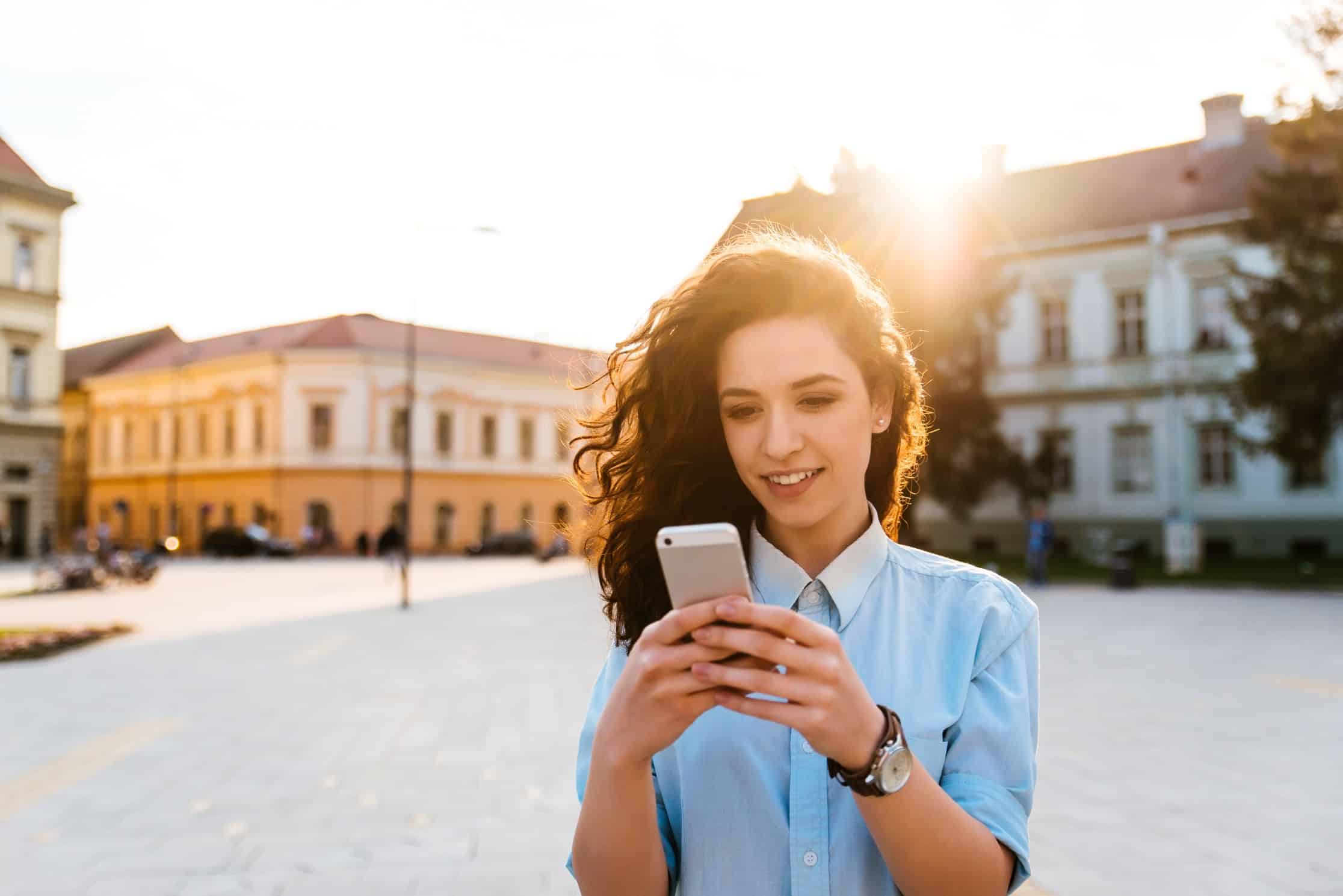 Increasingly, adapting to customer behaviors; we see a trend toward "micro-surveys" and "conversational style" feedback collection. Bite size requests for feedback at key moments of customer interaction to help build a picture during the customer journey; less onerous for the customer and quicker reaction time for the brand.
Microsoft Dynamics 365 Customer Voice is a feedback management app that allows businesses to easily create personalized surveys, build in metrics such as Net Promotor Score (NPS) with notifications depending on response for routing to the correct team. Because it integrates with apps such as Dynamics 365 Customer Service, insight and actions become part of an organization's daily work.
Howazit, part of the Prodware Innovation Center's startup program and a key customer experience partner; is a customer communication platform that contains a chat-like act-bot survey app, that sends customers and prospects surveys in a conversation style. For example, sending a post-event satisfaction survey, pre-qualifying an enquiry or providing support post-purchase for product adoption. The act-bot can route the prospect or customer to the right team in order to best serve their needs, directly within Microsoft Dynamics 365.


Pain-free feedback analysis – build insight during the customer journey
We have reviewed how ease of use is important for the customer, removing barriers to provide feedback to the business. How about making it easier too for the business to analyze and act on the feedback collected?
In parallel, holistic multi-channel feedback management tools automatically collect insight from each customer interaction to enrich customer information further.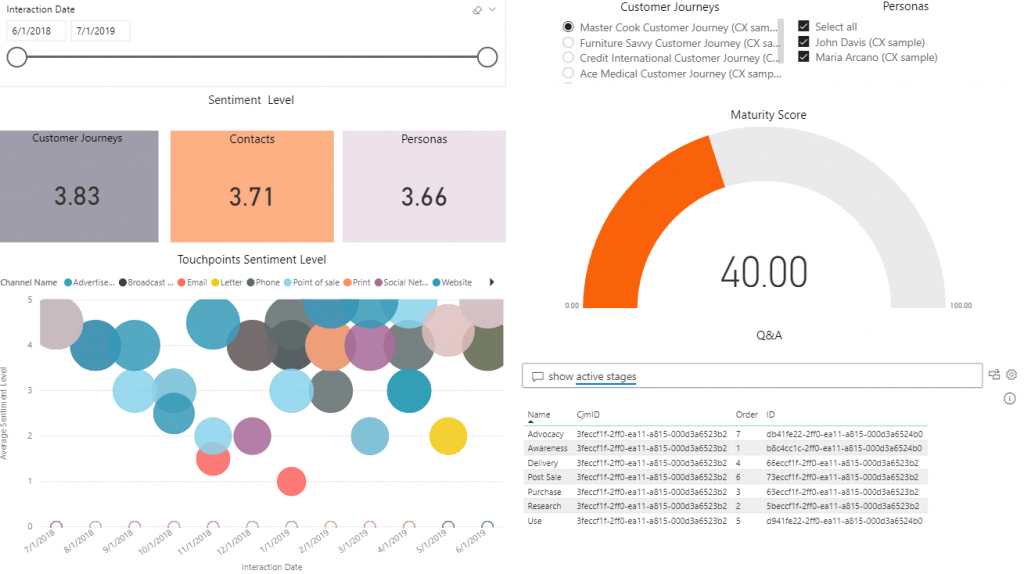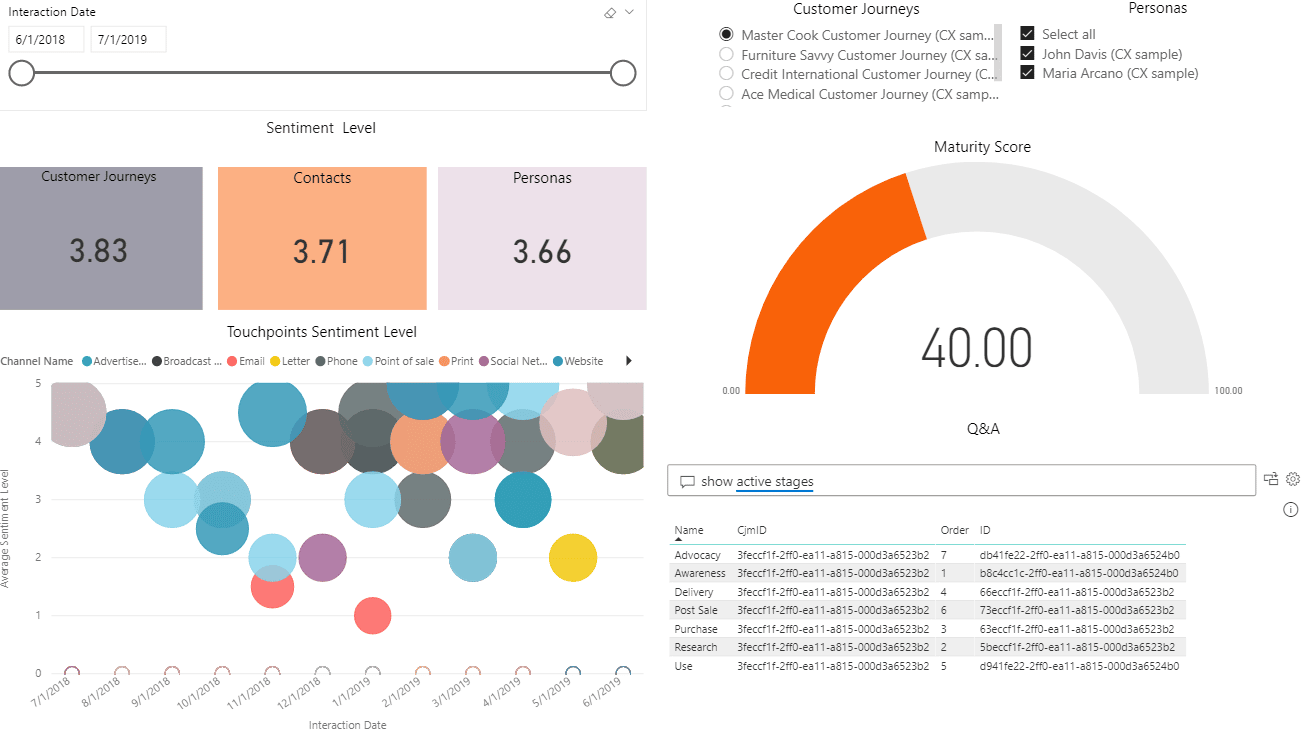 Take customer experience technology such as Cemantica, another key CX partner of Prodware. Cemantica makes customer journey mapping more accessible by allowing users to create and customize journey maps and manage their CX program directly in Dynamics 365 Customer Engagement. Users can integrate Voice of Customer (VoC) data (such as NPS surveys, CRM customer data, satisfaction surveys etc.), then visualize and compare personas with real customer sentiment and satisfaction at every touchpoint, stage and across all journeys. This adds another layer of sophistication and accuracy to personalizing your customer interactions as well as supports how your target customers.
The Dynamics 365 platform have been enriched more recently with integrated apps to support this ongoing analysis trend.
Dynamics 365 Customer Insights is what's known as a customer data platform (CDP) to unlock insights and power personalized customer experiences. It not only surfaces transactional, observational, and behavioral data from your Microsoft Dynamics 365 Customer Engagement apps such as Sales, Marketing and Customer Service but also connects with third party data sets too. This takes away the long-held challenges of businesses whose customer information is locked in different places, with siloed data held in separate apps that do not interact.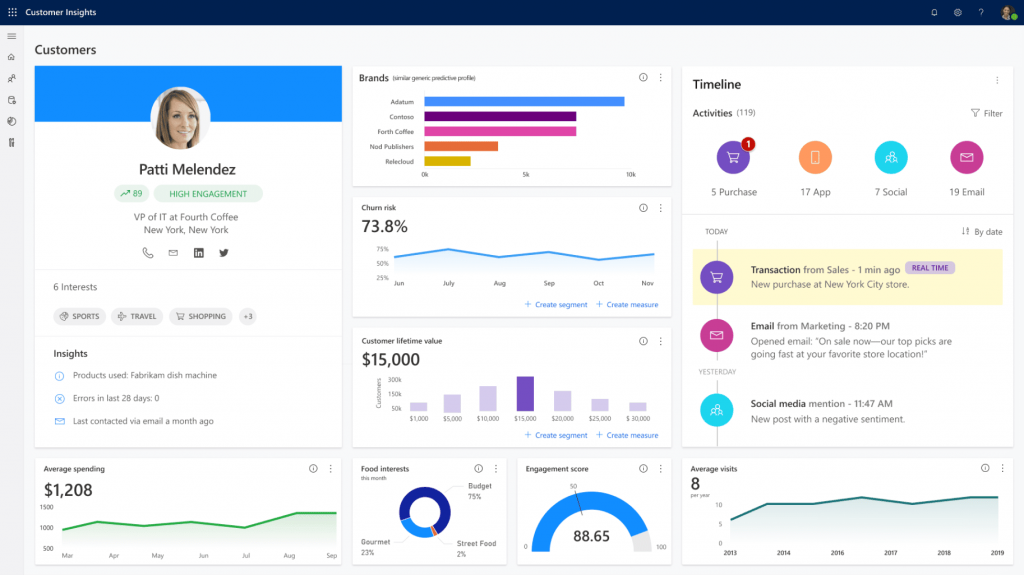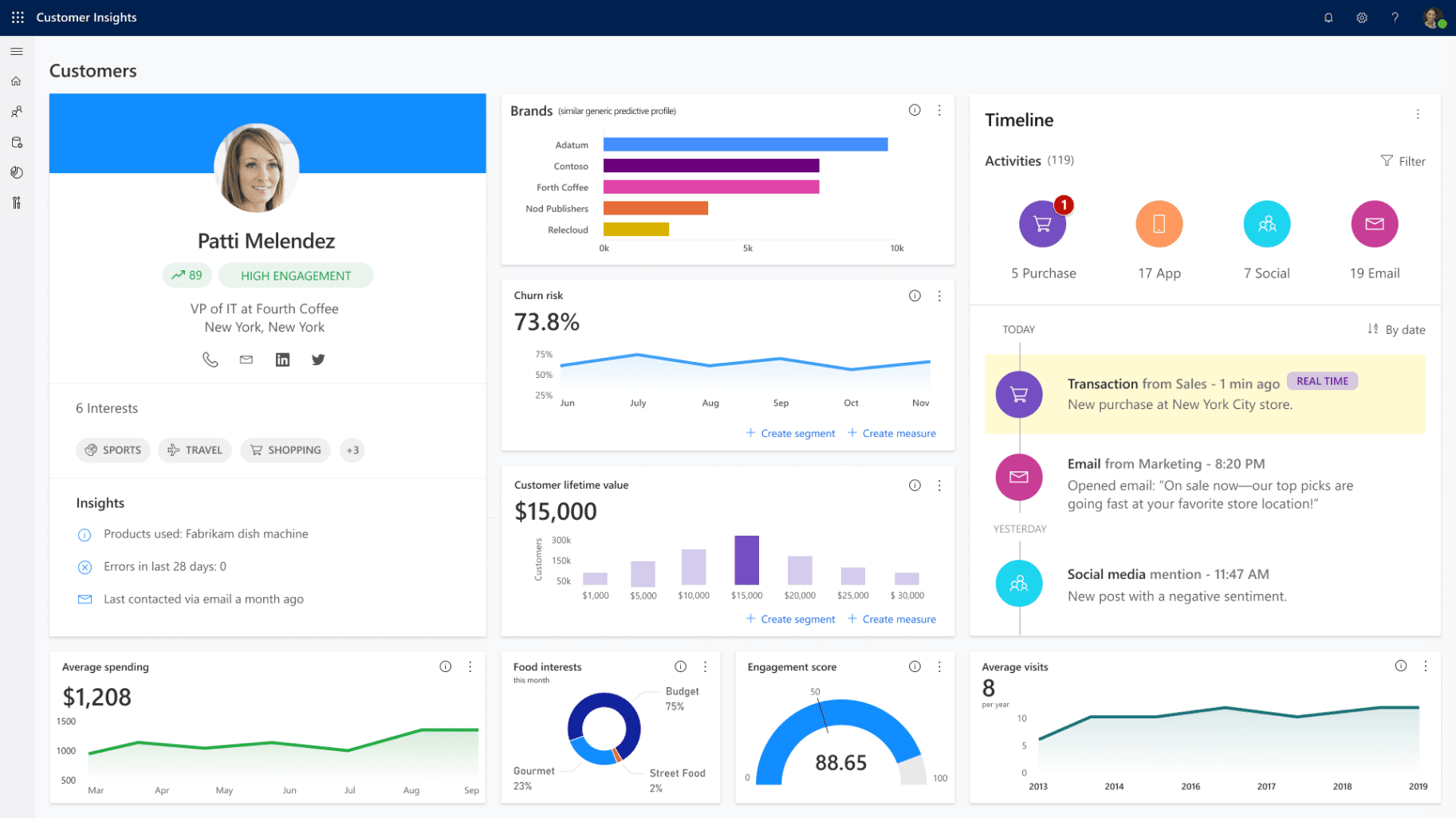 To add further value, the app has prebuilt AI templates for analysis into churn, customer lifetime value, and next best action recommendations.
Another newer member of the Microsoft Dynamics family is Dynamics 365 Product Insights, currently in preview; it adds another layer to inform how customers are interacting with your products. Brands can discover what works and what could be improved by observing in-the-moment behavior, with workflows set up for your relevant teams to act on the insight gathered in real time. For me, this is a foundational layer to improving the customer experience; like a virtual and ongoing focus group it complements perfectly analysis into customer sentiment, transactions and behavior.
Getting the most out of feedback collection and analysis for your customer experience
If you would like to understand a little more about how your business can harness all of the good stuff we have discussed in this article, and think you can make improvements in how you interact and serve your customers; please reach out and ask about our Customer Experience consulting approach.