Following on from my recent article that focused on Manufacturing feature improvements in Business Central, there are two interesting improvements in Wave 1 of 2021 that I wanted to highlight.
Dimension shortcuts in Business Central

Firstly, users can now display dimension shortcuts in ledger entries pages. You just have to set the shortcuts you want to display in the General Ledger Setup.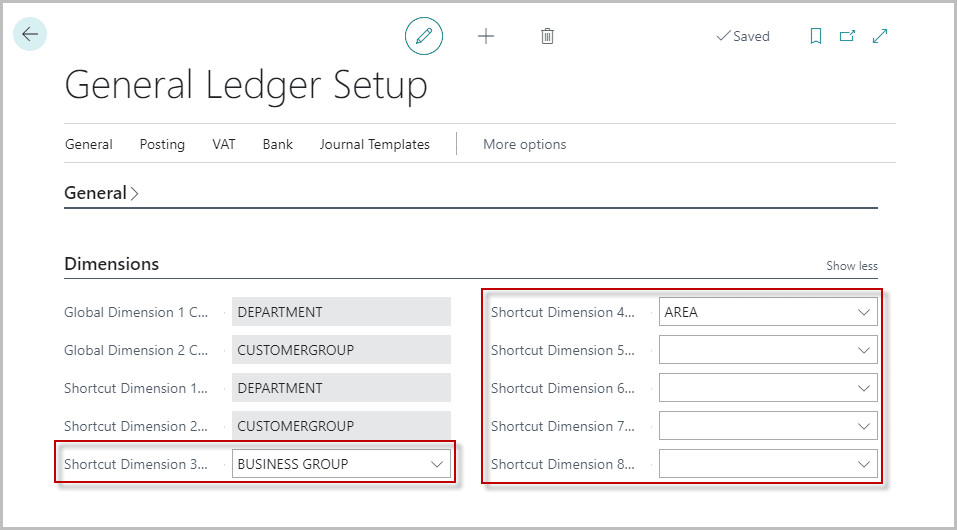 It is not a revolution, but it is very convenient for those who export Business Central lists to Excel for reporting (so almost everybody!).

Dimension corrections in Business Central
Secondly, you can correct dimensions on G/L entries. A tool is now available to achieve this task that had to be done manually before. A dedicated page has been created to process this correction.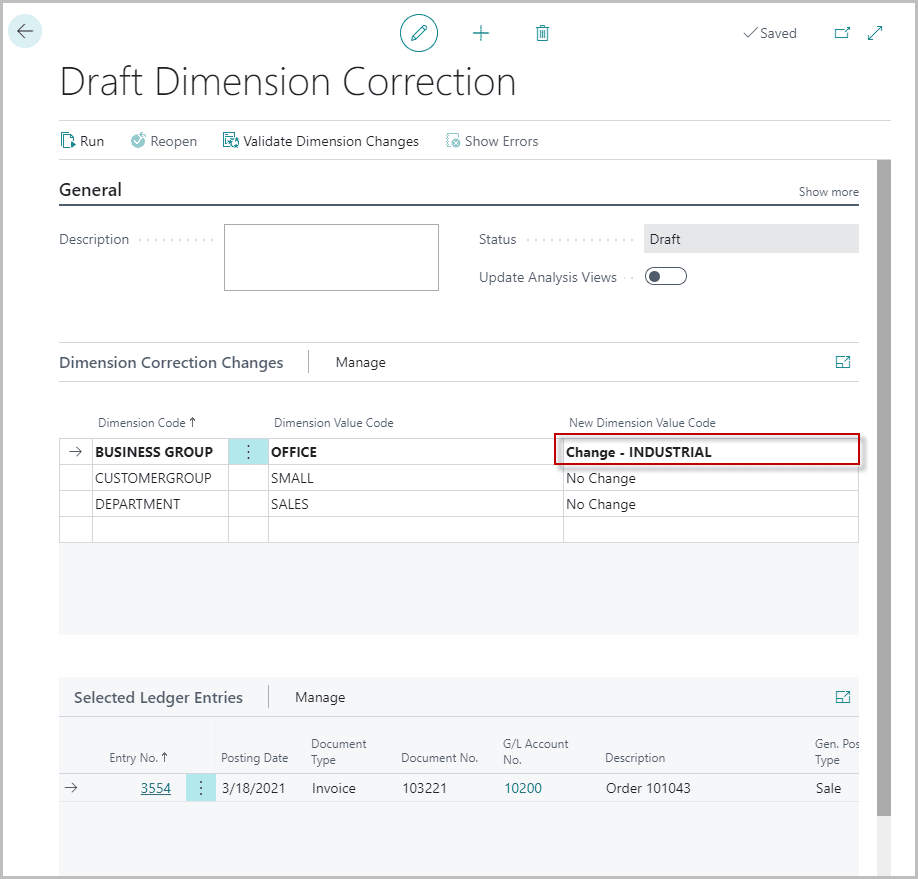 All posted dimension corrections are available in history and users can undo this correction if a mistake was made.

Keep in mind that this is only a tool to correct data used on financial reporting. So it only corrects Ledger entries, it doesn't correct document dimensions.

So that's my express highlight on what's new in dimensions in Microsoft Dynamics 365 Business Central, have you seen anything you would like to share?
Originally published on LinkedIn.