If you've been following my current blog series about the IT Service Management maturity curve as a way to set your IT provision strategy, you will know that we are now moving to a more proactive and externally focussed stage. This is where an IT provider starts to really differentiate themselves from the competition to support customers in the modern world.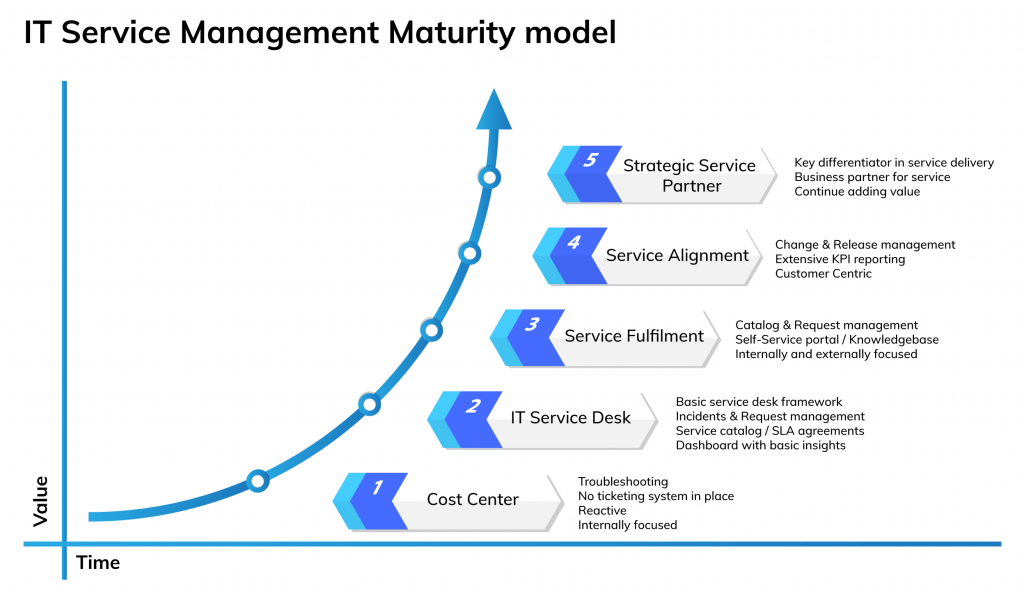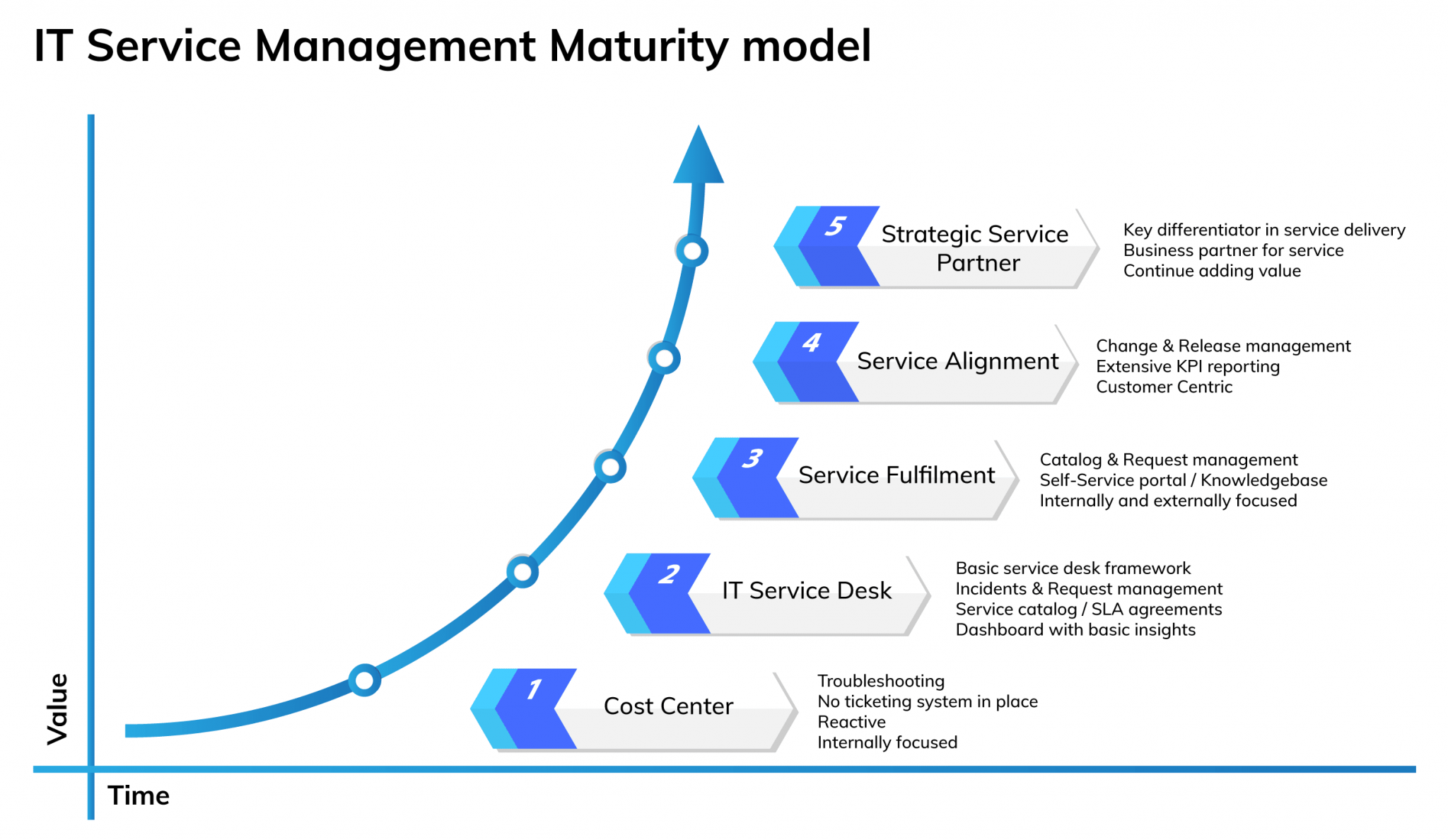 Key to this offering is Service Fulfilment or Request Fulfilment, it is the process of resolving service requests and refers to managing the entire lifecycle of all Service Requests in a standardized manner. Collaboration is increased with Knowledge Base features within a single service management solution.
Service fulfilment moves to a proactive and customer-centric approach
In this stage, the service function has processes and guidelines in place across the business with appointed owners.
With performance measures in place, your organization is able to spot trends and put benchmarks and thresholds in place in order to add more value around the SLA agreements you started in the previous maturity level. You can now predict problems rather than just react to them, and you can plan resources accordingly.
This foundation of centralization and accountability means that your operation can be more analytical in your customer approach and start to gain a deeper understanding of what they want from your service provision, and importantly how you are faring against these expectations.
Your organization as a whole will be putting processes in place in order to capture customer information and behaviors at each customer touchpoint (not just the service operation) so that you will be able to speak to them in the right tone of voice, with the right offers, in the right channel and at the right time.
A major outcome of this understanding in the service provision world, has been the increased use of self-service customer portals. These have been a key differentiator in customer service, but as these are emerging as a standard customer expectation in the last five years, particularly during COVID times. This graph from Gartner from 2019 feels out of date post-pandemic.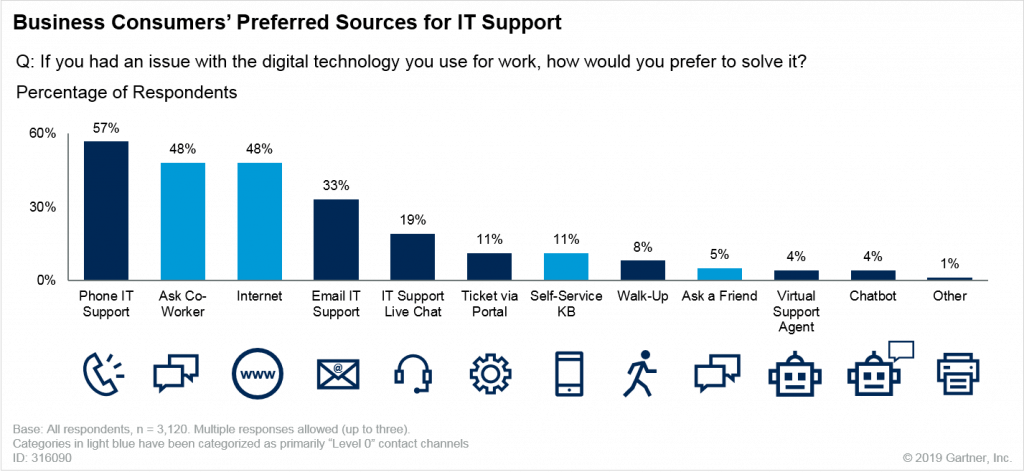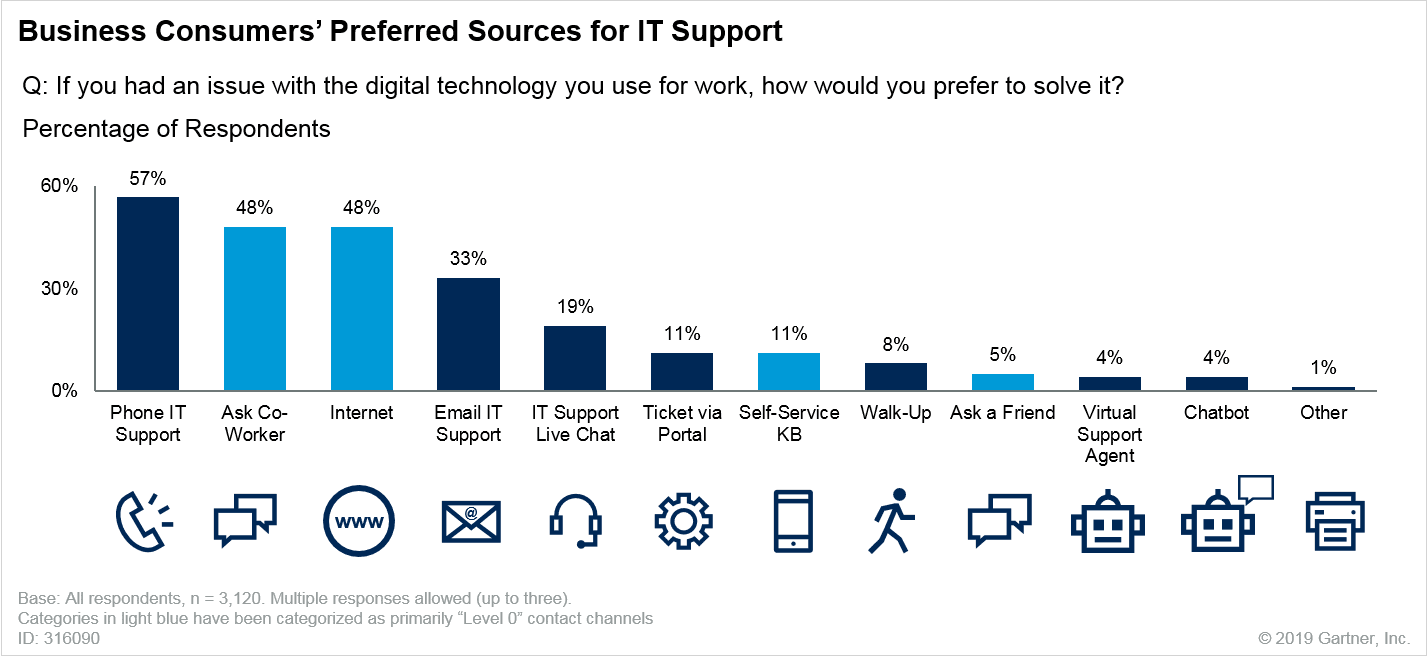 The importance of a self-service portal for IT Service Management
The first steps towards a customer-centric approach could be the introduction of a self-service portal.
In their 2020 report: "Improving Self-Service Containment From Search to Resolution", Gartner highlighted some useful areas for service leaders to focus on in order to meet the business potential of self-service: external search, site navigation and self-service capabilities. They cite these as the major failure points that impede success.
With that in mind, how is self-service a must-have for maturing IT Service providers?
Just like many other global and digital scenarios, in IT Service Management there are many situations where users want to have support outside of regular business hours. With the increase in hybrid and flexible working, users who work from home in the evening will still expect to do their work as they would 9-5. If a user has had a day of meetings and wants to catch up on work after normal business hours, they must not be impeded by a lack of IT provision. In such situations, the strategy of introducing self-service capabilities for customers and employees can be beneficial. Self-service portals enable users to perform tasks and resolve issues at times that are convenient for them, without your IT staff having to pay costly premiums for shift-work and after-hours support.
How IT self-service decreases incidents and issues
A customer self-service portal can support customers to find the answer themselves in the portal, so it will reduce the overall number of tickets. Within this overall volume reduction, the proportion of low value and less complex support tickets (e.g. "What's my password?") will massively reduce, leaving the agents to handle "true" and complex issues. This results in agents who feel they add value, using their skillsets – and for the business it will reduce response times.
Higher visibility improves the Customer Experience
From a Customer Experience perspective, a self-service portal tackles the possible frustration of a customer when they encounter the age-old "You are number 5 in the queue" while waiting on hold on the phone. This leaves customers feeling, like a number (of course), that they are not valued and they are definitely not being prioritized in any way.
Not only does the self-service portal make this common issue go away completely, but it also provides an added opportunity for the service provider to personalize the experience; a user's home page can be branded differently with a personal salutation, and can serve up relevant information to their role such as training guides, FAQs, how-to videos, contract and history etc.
IT Service Catalog and Request Management
An IT Service Catalog is a key component of the third step in the ITSM maturity curve, because it enables higher visibility, better collaboration and seamless self-service. The concept was originally introduced as part of the ITIL set of best practices of IT Service Management in the 1980s.
An IT service catalog is the single source of accurate information on all IT services offered by your IT organization; organized and presented in a digital and searchable way.
In other words, it is the front end (often surfaced in a self-service portal) where users (internal or external) can view services and products provided and then make a request.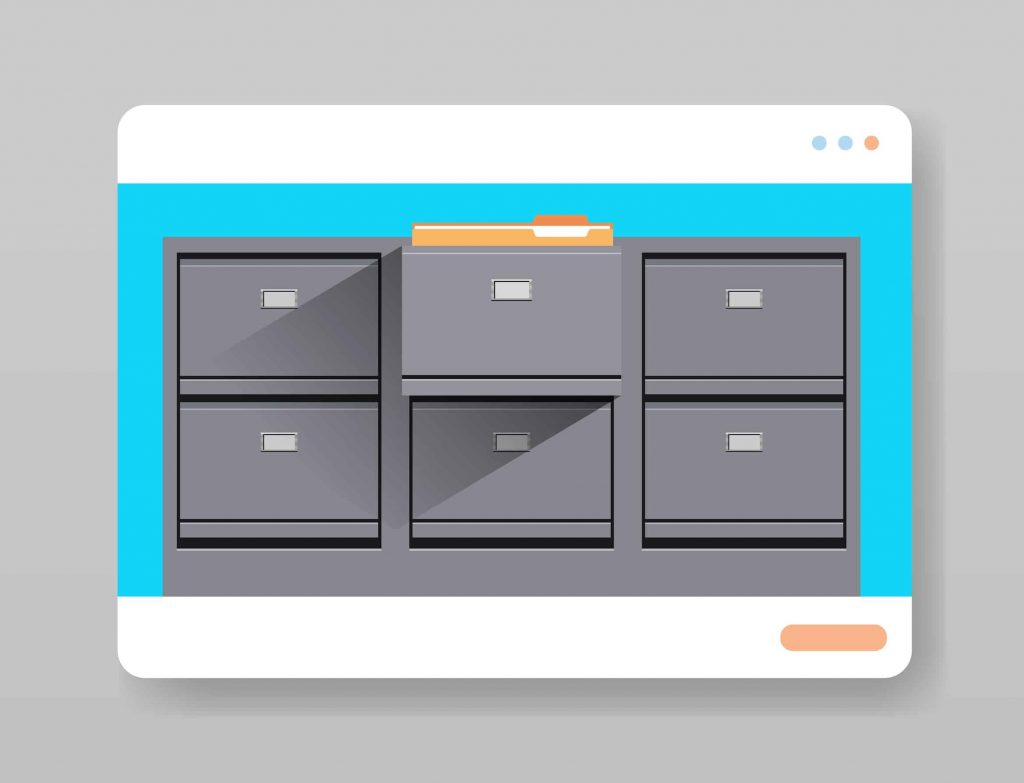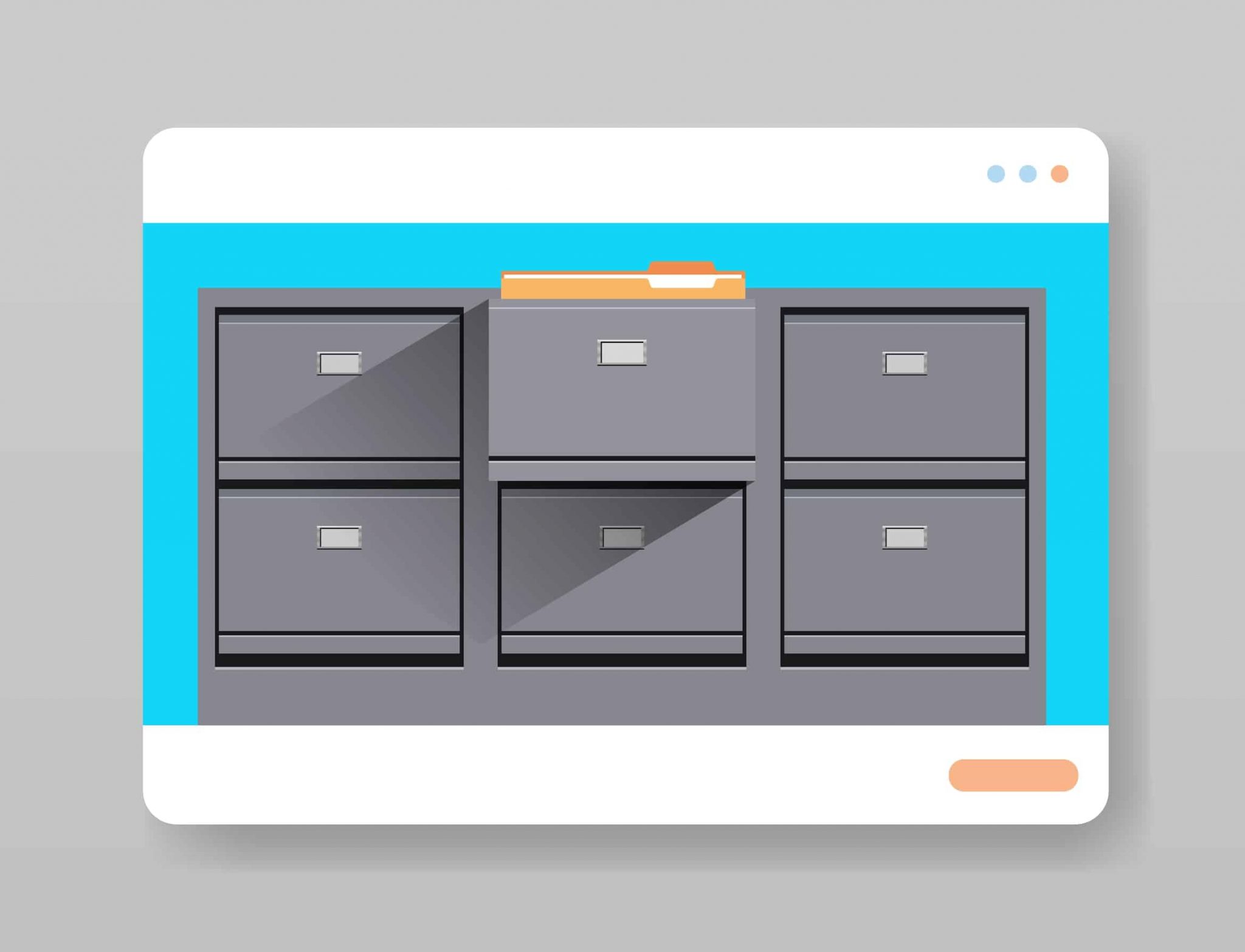 I'm sharing here some top tips when setting up and maintaining your service catalog.

Because a service catalog can be organized in various categories and levels, you can determine and allocate access to end users depending on role, security and seniority for example. For example, a user can request a mouse or keyboard, but for a new laptop an approval process is needed.

Your IT service catalog is also a useful tool to determine the popularity or potential of services on offer, by measuring its use you can update, adjust or remove services according to their interest level. Based on the requests per category you can think about defining a SLA for each category. This ongoing analysis is also important for measuring the cost of services.

By aligning business goals and processes with the explanation of individual services provided, IT becomes better connected with strategic objectives in the users' perceptions.
By showing your end users and stakeholders how this service relates to their business needs and how it optimizes processes in clear (non-technical language), the catalog becomes a useful tool in setting and maintaining business strategy.
Efficiency is the watch word for service fulfilment
Simple, repeatable processes are easier to fulfil, resulting in reduced costs and happy users.
In conclusion, when IT service providers reach this stage of the ITSM maturity curve, it is all about maximizing efficiency. From this, many positives flow – cost reduction, agent collaboration and empowerment, higher transparency, less bureaucracy, tighter business control and a better customer experience.
Article initially published on LinkedIn