As with every Spring, in April, Microsoft introduced a new major release of Business Central: aka Business Central 2022 wave 1 (or BC20 for those technical minded!)
In this blog, I provide a round-up of what I think are the highlights…
Demo data for Manufacturing features in Business Central
Manufacturing Demo data is now available in the demo company provided by Microsoft. Not only does it bring alive key features and scenarios for our manufacturing customers, it is a convenience for consultants as a start point in helping us prepare product demonstrations. All manufacturing settings are ready including new manufactured items available with their Routing and Bill of Material.
Consultants! Pay attention, this Manufacturing demo data is not implemented by default. Do not forget to activate the new option available in the creation company wizard to access this manufacturing data.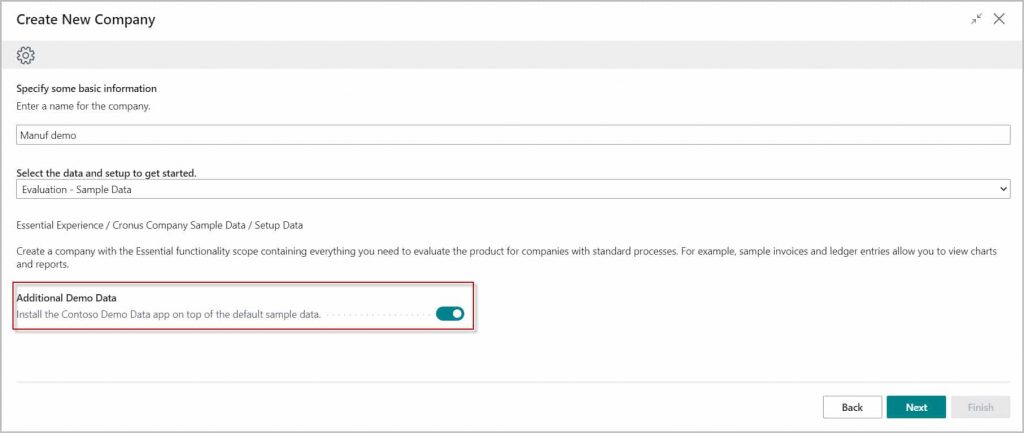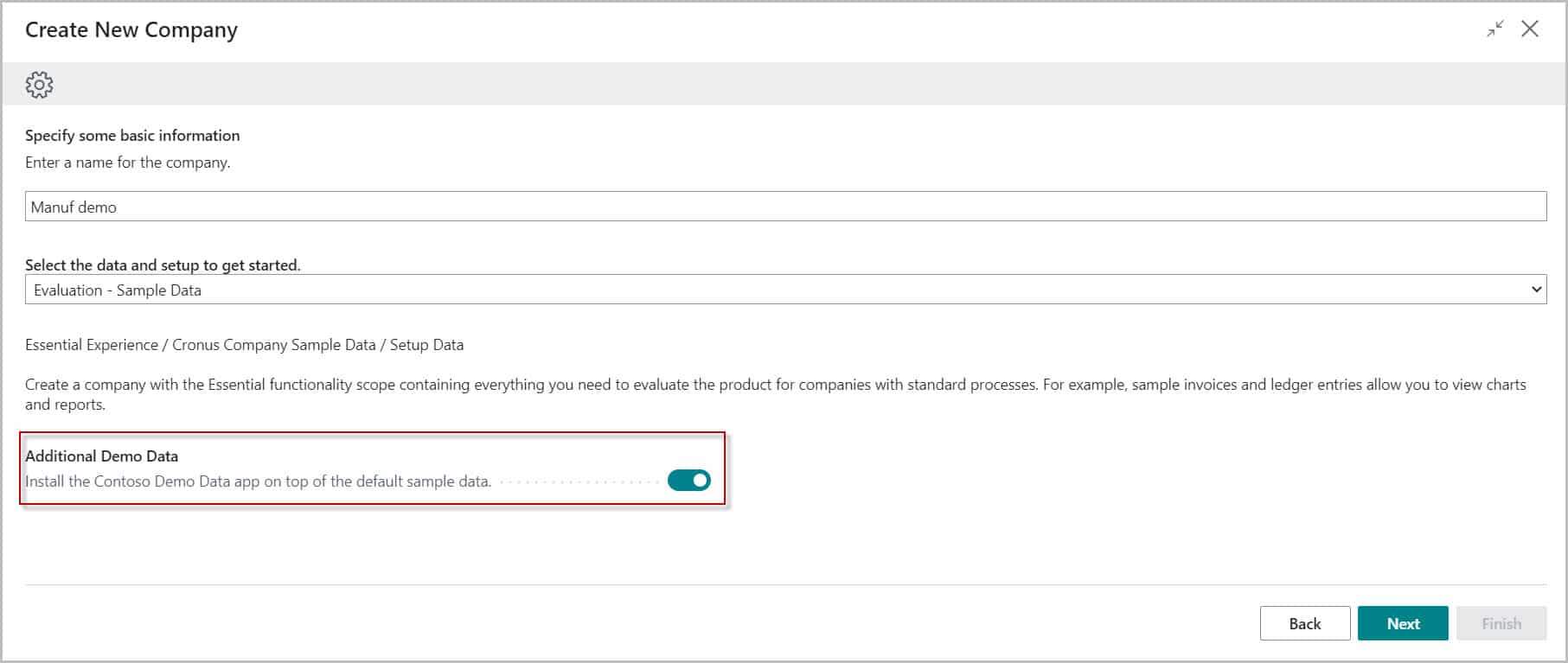 2 new functionalities will complete the Manufacturing area in this new release.
Fixed quantity in Dynamics 365 Business Central
A new option was added in the production BOM line. Now we can define a component with a fixed quantity feature.
When a production order is created, then the expected quantity will be the quantity per value whatever the quantity to produce.
This new feature will be very useful for many components such as:
Installation guide: if you produce several items for the same customer, it may need only one installation guide
Testing set: only one testing kit is needed to test all quantity produced in the production order
Semi-process: the use of catalyst in a formula
This functionality already exists in our Prodware Manufacturing solution for Business Central which is more dedicated to the semi-process industry and I am happy some of it becomes standard.
Item variants in Business Central
Back in Business Central 2021 wave 1, Microsoft made variants much more useful by introducing the production BOM in the stock-keeping unit card. Thanks to this, users can assign a dedicated BOM for each variant. The wave 2 release last year introduced the management of these dedicated BOMs per variant in the MPS/MRP planning.

Now, to finalize the enhancement around variants, Business Central 2022 wave 1 updated the user interface in the demand forecast. With this new interface, the user can easily complete demand forecasts with the possibility to split per location code and variant code.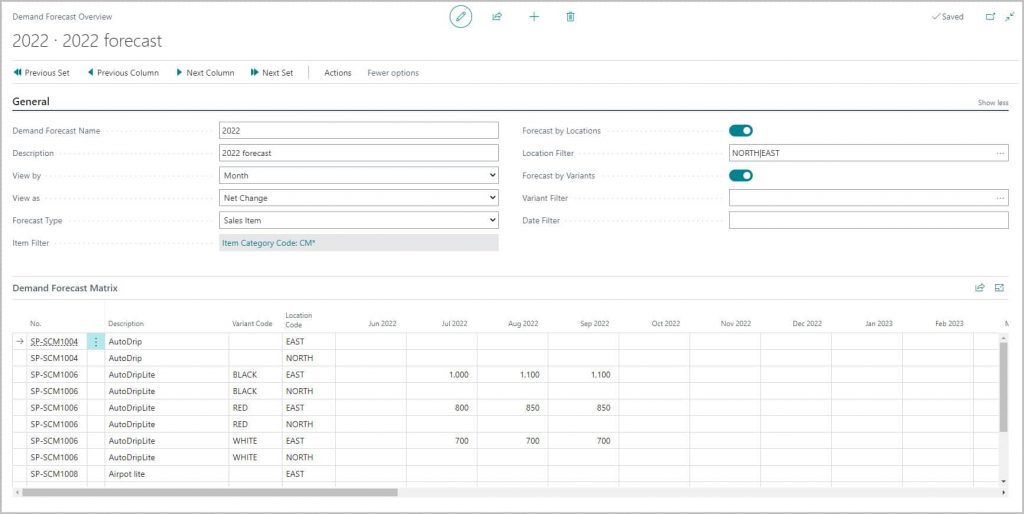 Of course, Manufacturing was not the only area that was enhanced in 2022 wave 1.
Shopify Connector for Dynamics 365 Business Central
I will not detail here all improvements but another one that deserves to be highlighted is the Shopify Connector.
The COVID pandemic accelerated buyer behaviour via Ecommerce. As a result, Microsoft worked with Shopify to create a ready-made connector with Business Central.
The mains features of this connector are:
Bidirectional synchronization of items: synchronize items, variants, unit of measure, pictures, sales and discounts price
Bidirectional synchronization of customers
Synchronization of inventory
Import orders from Shopify
Combining Microsoft Dynamics 365 Business Central with a widely used Ecommerce platforms such as Shopify will help our customers in retail, distribution and manufacturing in their supply chain and go-to-market of products.

What highlights have impressed you with this latest major release and what are you looking forward to later this year?
Originally published on LinkedIn.