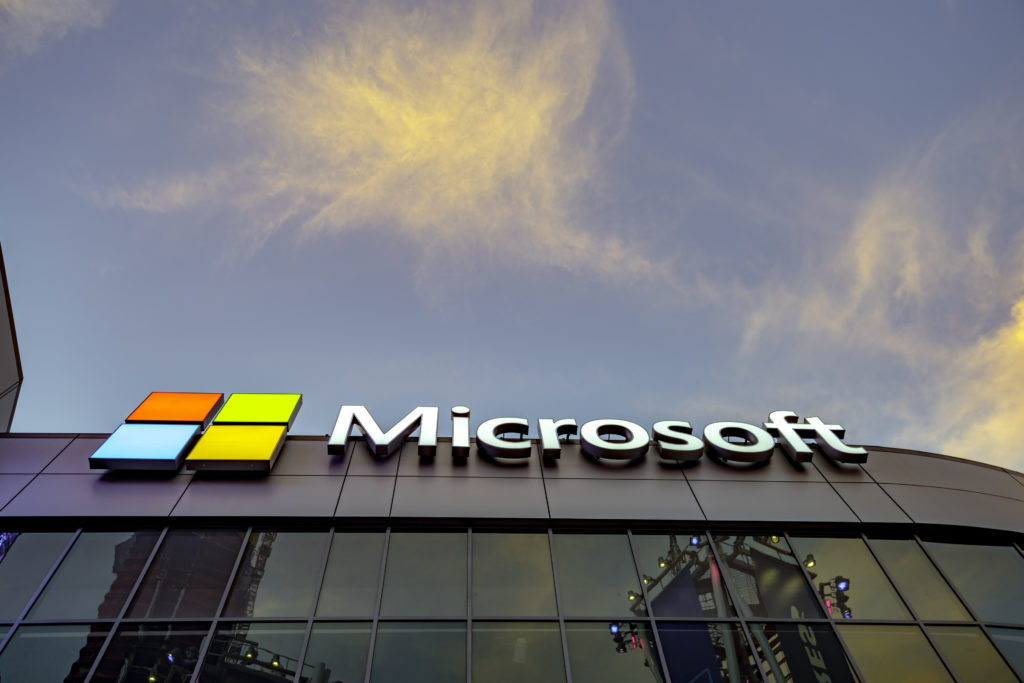 On January 25, 2023, Microsoft published the 2023 release wave 1 plans for Microsoft Dynamics 365 and Microsoft Power Platform, a compilation of new capabilities planned to be released between April 2023 and September 2023. This first release wave of the year offers hundreds of new features and enhancements, demonstrating our continued investment to power digital transformation for customers and partners. In this article you find the higlights for Microsoft Dynamics 365.
Dynamics 365 Marketing
Dynamics 365 Marketing delivers connected sales and marketing capabilities to enable marketers and sellers to act as a unified team and accelerate their pipelines. New features such as a new business-to-business (B2B) analytics dashboard, frequency capping, multiple email recipient activation, emails timeline, customizable preference centers, and Urchin Tracking Module (UTM) marketing tagging will be released in this wave to allow businesses to increase their output, organizational efficiency, and analyze the impact of their campaigns to reach higher levels of marketing maturity.
Dynamics 365 Sales
Dynamics 365 Sales brings new features such as enhanced sequence capabilities supporting personalized and account-based engagement, actionable AI-powered suggestions within the seller workflow, an updated form layout, and new opportunity management workspace. Additionally, enhanced email templates, content suggestions and text message capabilities, as well as various new abilities to create, loop, and optimize sales sequences will be released during this wave.
Dynamics 365 Customer Service
Dynamics 365 Customer Service empowers agents to work more efficiently with enhancements to voice features, unified routing, embedded Microsoft Teams collaboration, and elements of the agent workspace such as the case form, timeline, and conversation control. Throughout this wave, we will continue to invest in AI across the contact center with intelligent-suggested replies and robust real-time analytics with customization.
Dynamics 365 Field Service
Dynamics 365 Field Service is continuing to improve the new schedule board for dispatchers this wave. We are also supporting our frontline workers by allowing them to see their appointments in Outlook, find information faster through improved global search, and recognize improvements in performance and reliability on the mobile app.
Dynamics 365 Finance
Dynamics 365 Finance is focused on enhancing organizations' visibility into their data, continuing finance automation, and expanding out-of-the-box country coverage in Latin America. Other enhancements such as further automation of complex tax scenarios, full end-to-end automation of accounts payable and ledger settlements to expedite the close and enable talented finance users to spend more time focusing on value-added activities will also be released.
Dynamics 365 Supply Chain Management
Dynamics 365 Supply Chain Management continues to deliver increased agility and resilience across the supply chain with enhancements to omnichannel sales strategies with improved ways of managing attribute-based pricing, integrated soft reservations, and optimized end-to-end process integration across Dynamics 365 Sales and Supply Chain Management. Investments to improve agility and increase efficiency for discrete manufacturers, maintenance workers, and warehouse workers will also be a focus for this wave.
Dynamics 365 Project Operations 
Dynamics 365 Project Operations is continuing to invest in capabilities to empower project managers and project teams with new features like expanding the project budgeting and time-phased forecasting to resource/non-stocked deployment modes and completely lighting up the core experiences for expense management on the web and mobile form factors. Across-the-board investments in performance and usability with an uptake of modern and fluent controls in sales, billing and pricing, and subcontracting experiences are also targeted for this release wave.
Dynamics 365 Guides
Dynamics 365 Guides will continue investing in capabilities to improve collaboration experiences for users on HoloLens 2. Key updates include improvements in handling incoming calls, join settings, and more accurate mixed reality annotations will also be coming in this wave. We will also be adding new holographic workflows and features like the ability to manipulate a hologram as an operator and taking a photo while in a guide.
Dynamics 365 Human Resources
Dynamics 365 Human Resources will continue to expand the human capital management (HCM) ecosystem and further investment in expanding our payroll partner network to provide broader coverage for global organizations. We will also be providing better experiences to resource managers in Project Operations by integrating employee skill, compensation, and leave information while helping employees grow their careers by bringing project and experience information back into employee profiles.
Dynamics 365 Commerce
Dynamics 365 Commerce is enabling new and updated B2B experiences, including the modeling of distributers as sellers, introducing a distributer fulfillment dashboard, and improving the out-of-the-box B2B user sign-up flow. We are revising and improving our payment flows and enabling network health checks to diagnose network-related issues that can impact point of sale (POS) uptime for POS and Store Commerce users. We will also be investing in asynchronous payment capabilities to provide support for Klarna and other "buy now, pay later" methods and ACH real-time banking.
Dynamics 365 Fraud Protection
Dynamics 365 Fraud Protection is introducing Assessments API in 2023 release wave 1 that will allow customers to define their own fraud event (in addition to the default events covered by Fraud Protection such as Purchase Protection and Account Protection). This functionality will allow customers to configure Fraud Protection to protect against fraud events specific to their businesses.
Dynamics 365 Business Central
Dynamics 365 Business Central will continue developing enhanced finance capabilities for intercompany transactions as well as several improvements to the warehouse management area to make customers' processes more efficient. More default setup data will also be provided during this wave to expedite customers' onboarding procedures. Furthermore, Microsoft Power Platform and Microsoft 365, including Teams, capabilities will be improved enabling better reporting, automation, and collaboration opportunities.
Dynamics 365 Customer Insights
Dynamics 365 Customer Insights will bring enhancements such as improved data interoperability and governance features allowing the ability to control and restrict access to data, configurations, and actions; an increased maturity around application lifecycle management and enterprise lifecycle management; increased activation capabilities through tighter integration with Microsoft Dataverse; and will receive navigational guidance, AI-powered suggestions, and task assistance increasing the depth of insights obtained from the product with less time investment.
Dynamics 365 Connected Spaces
Dynamics 365 Connected Spaces delivers alerts and notifications via Teams or Outlook when business AI-skills detect actionable patterns within a space containing vehicles—stationary or mobile. Throughout this wave, improvements will be released enabling customers to use the Microsoft Azure Stack HCI devices for configuring Connected Spaces to run AI models at the edge in addition to the existing Microsoft Azure Stack Edge devices.
Dynamics 365 Customer Voice
Dynamics 365 Customer Voice is investing in functionalities to unblock key scenarios for customers and is focusing on improving the overall usage experience along with the architecture evolution and stability fixes for survey owners and responders. We will focus on delivering features such as the transfer ownership of an orphan project in case a project owner has left the organization, as well as allowing survey responders to record partial survey responses.
Microsoft Supply Chain Center
Microsoft Supply Chain Center delivers improvements to organizations' management of their supply chain by enhancing their end-to-end visibility of their supply chain, improving AI-based recommendations, and enabling them to seamlessly collaborate with their teams and suppliers on the workflow, resulting in better orchestrated business processes.
Implementation portal
We are launching a new implementation portal to provide contextual guidance and recommended practices for Dynamics 365 implementations, in order to enable greater success once implementations go live. This portal is based on the Success by Design for Dynamics 365 framework put together by the FastTrack for Dynamics 365 team.